« table | main contents | a waiting room »
2005年04月09日
the dusk it rains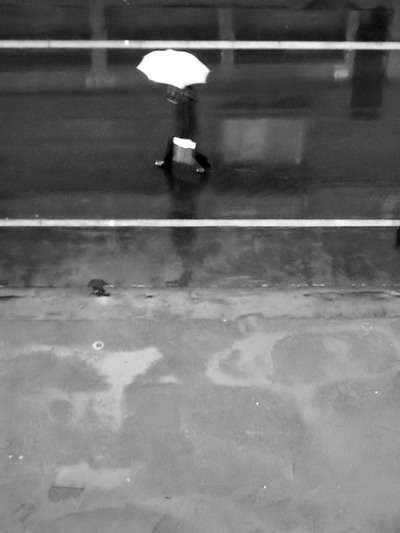 posted by daisuke-m : 2005年04月09日 13:36
COMMENT
Thanks,bob!
I wanted to express shine and a shade of a rainy day in a simple image.
When the woman who had a white umbrella walked, I sweated unintentionally :-)
post daisuke-m : 2005年04月19日 18:22
This is a beautiful image.... I love the composition -- and the rainy-day feeling -- very very nice...
post bob : 2005年04月16日 14:29
Thanks,matt!
A lot of people went along here.
Each person walks each place.
However, anyone walks between these two lines.
Only an owner of this white umbrella walked the place that I imagined.
post daisuke-m : 2005年04月10日 16:44
I really like this composition. Wet pavement is one of my favorite canvases for a photograph, and those two lines really frame your subject effectively. Great shot.
post matt : 2005年04月09日 16:01
Please send me yout comment.